A pioneering, data-driven shipping company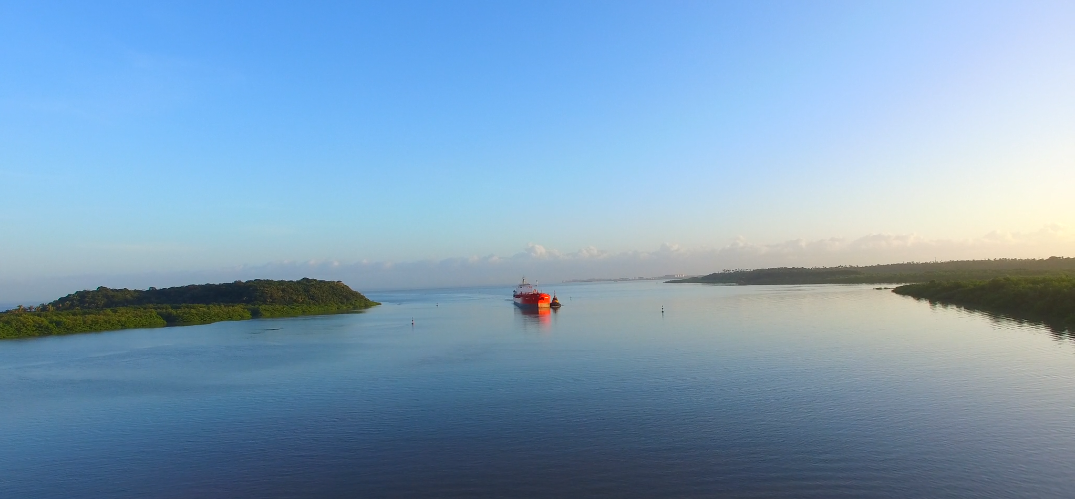 Vision and values
At the core of Torvald Klaveness are the values we live by and the vision we pursue. Our vision is to improve the nature of shipping. Our legacy is to challenge status quo, and much of our success has been, and is linked to finding new ways to improve technology and business models in shipping.
The vision provides direction and guiding along three dimensions:
IMPROVING
We always look for new solutions
NATURE
Our ambition is to improve the very nature of the business we are in
SHIPPING
Shipping is our market and where we can make a difference
Our values define what we stand for and what you can expect from us.
Craftsmanship
We know our business in detail:
Constantly update and renew competence

Deliver as promised

Build and contribute to teams

Keep it simple
Integrity
We act on our principles
Ethics before profits

Be honest

Express your concerns

Address problems
Commitment
We see through cycles
See lasting solutions

Never bet the company

Support the customer

Never give up
Curiosity
We challenge established thinking
Ask questions

Look for new solutions

Share with and build on insights of others

Try a little, learn a lot
Commitment to compliance
Klaveness' vision is to improve the nature of shipping and our ambition is to contribute to developing the standard for compliance in our industry.
Klaveness Code of Conduct
Our Code of Conduct defines our core legal and ethical standards and applies to all Klaveness directors, officers and employees, both on shore and on board our vessels. The code provides a framework for Klaveness' governance, and defines the most important principles and ethical norms that form the basis for how we create value in Klaveness and conduct our business. These principles and values are implemented in our governance documents.
Klaveness Counterparty Code of Conduct
Our Counterparty Code of Conduct defines the core legal and ethical standards we expect from our subcontractors, contractual counterparties and others we do business with. The code applies to all our contractual relationships through standard documents and clauses.
Membership in the Maritime Anti-Corruption Network (MACN)
The Maritime Anti-Corruption Network is a global business network working towards the vision of a maritime industry free of corruption that enables fair trade to the benefit of society at large.
Klaveness was among the founding members in 2011 and was actively involved in the formalisation process in 2012. MACN and its members promote good corporate practice in the maritime industry for tackling bribes, facilitation payments and other forms of corruption. The members are vessel owners and other companies in the maritime industry including cargo owners and service providers.
As of 2019 the Network has more than 100 members and has become one of the pre-eminent examples of collective action to tackle corruption.
Corporate governance
Klaveness believes transparent and good corporate governance drives value creation through aligning stakeholder as well as company interests.
The main governance structure and principles are as follows:
Trond Harald Klaveness is the main shareholder of the company, and chairman of Rederiaksjeselskapet Torvald Klaveness (RASTK). The board of directors also comprises independent representatives with extensive corporate experience. Current board members are Christian Rynning-Tønnesen, Tellef Thorleifsson and Christian Andersen.

Lasse Kristoffersen is the President and CEO of Torvald Klaveness, and heads up the corporate management team of six executives. He has no ties to the Klaveness family, but holds a minority ownership share in RASTK.

Risk management and compliance is an integral part of our business. We have a corporate risk management unit with the responsibility to identify and mitigate business and financial risks. In addition, we have a Chief Compliance Officer responsible for development, implementation and follow-up of our compliance program.

We operate under a Code of Conduct that is accepted in writing by each employee, officer and director.


Figures in USD Million
2018
2017
2016
2015
Profit and loss account
Gross operating revenue 1)
317
327
262
389
Gain from sale fixed assets
–
–
32
–
EBITDA 1)
37
28
44
52
Profit/(loss) after tax (incl. minority interests)
6
-6
-58
-22
Profit/(loss) after tax (excl. minority interests)
4
-6
-50
-21
Balance Sheet
Total assets
590
561
556
723
Total equity (incl. minority interests)
318
260
261
313
Total equity (excl. minority interests)
250
238
244
294
Interest-bearing debt
171
178
197
310
Cash and cash equivalents
124
107
151
123
Cash flow from investing activities
Investments in vessels and newbuilding contracts
29
43
87
32
Equity ratios
Equity ratio (excl. minority interests)
42%
42%
44%
41%
Equity ratio (incl. minority interests)
56%
46%
47%
43%
Employees
Number of employees onshore 2)
168
157
166
163
Vessels 3)
Pool vessels
29
35
46
53
Klaveness Chartering – chartered vessels
67
96
76
64
Combination carriers (incl. MV Baru)
9
9
8
6
Selfunloader vessels
–
–
–
5
Container vessels
8
8
8
8
Vessels under construction
6
3
4
7
1) Income/loss from physical and financial freight
2) Number of employees at year-end for Oslo, Singapore, Shanghai, Rio de Janeiro and Manila
3) Per year-end. Vessels hired in on spot voyages are not included