IMPROVING THE NATURE OF SHIPPING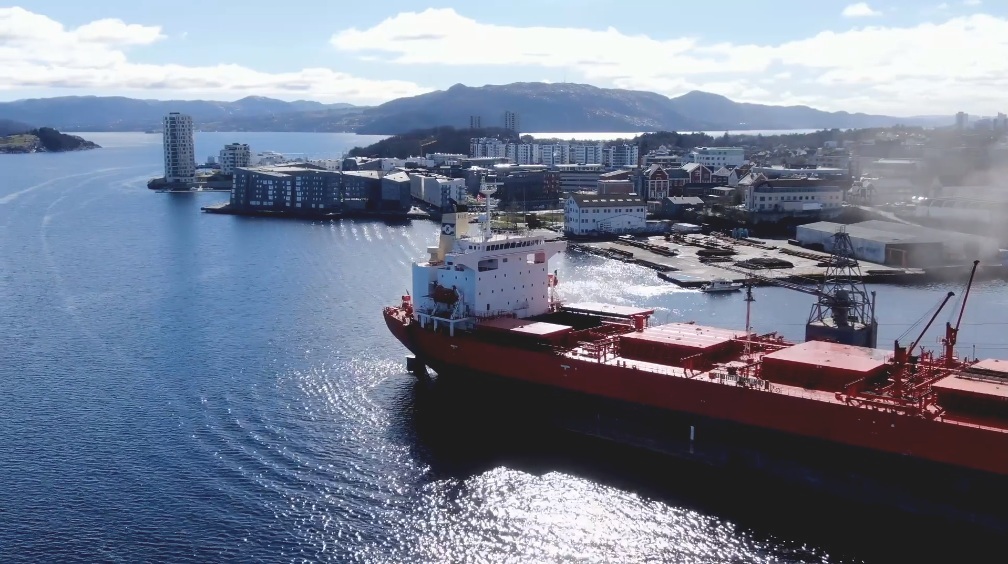 Torvald Klaveness has since 1946 been a pioneer in deep-sea shipping. The company has over the years introduced a wide range of shipping concepts. Today the main drivers of innovation are the transition to zero emission shipping and the application of digital technology.
Our vision
Torvald Klaveness is a company that has always challenged the status quo. The success and legacy of the company has centred on finding new ways to improve technology and business models in shipping. Our vision of improving the nature of shipping underpins our continued commitment to changing and improving the industry that we are a part of.
Lasse Kristoffersen
CEO Torvald Klaveness
Klaveness Combination Carriers ASA
Torvald Klaveness is the main shareholder of Klaveness Combination Carriers ASA, a company listed on the Oslo Stock Exchange (ticker: KCC) The company is the world leading owner and operator of combination carriers, the most climate friendly deep-sea transportation system available today.
Klaveness Container AS
Klaveness Container AS, a company fully controlled by Torvald Klaveness, provide modern container feeder vessels to global and regional operators. The eight vessels are among the most economical and flexible vessels currently available in the 2 500 TEU market, reducing fuel cost up to 40 %.

Klaveness Digital AS
Klaveness Digital AS, a company owned by Torvald Klaveness and key employees, deliver cloud-based solutions to the shipping industry. The main products are CARGOVALUE, a logistics platform for industrial companies and KPlatform, a platform for securing data storage, processing and analysis.
Klaveness Dry bulk
Klaveness Dry bulk is a leading digital operator and pool manager in the dry bulk market. Klaveness Chartering AS offers Contracts of Affreightment and spot service to cargo owners, and period charters to ship owners. In addition, through the Baumarine and Bulkhandling pools, Klaveness offers profit sharing schemes to owners.

Klaveness Ship Management AS
Klaveness Ship Management AS offers ship management services to all Klaveness controlled vessels. The company have more than 70 years of experience in ship management, and deliver high quality services at competitive cost.